Women in Data Science (WiDS) Conference, FAU Erlangen-Nürnberg, 20 – 21 April 2023

About the conference
The WiDS Conference, FAU Erlangen-Nürnberg, hosted by the FAU WiDS Ambassadors, is an independent event that is part of the annual WiDS worldwide conference, which is organized by Stanford University and held in over 200 locations around the globe. WiDS FAU addresses state-of-the-art developments in Data Science, Artificial Intelligence, and their applications in various scientific and engineering disciplines, as well as strategies for addressing related practical challenges in the industry.  The conference features (1) young and advanced women data scientists who will present their recent research work and (2) workshops and special career fair sessions from the industry.
Everyone is cordially invited to WiDS, FAU Erlangen-Nürnberg, 20 – 21 April 2023, which will be held online.
Registration 
Participation in the WiDS FAU Erlangen-Nürnberg is free — no conference fee. However, registration is mandatory.
Please complete the registration form here before 17 April 2023 19 April 2023. The registration deadline has now passed.
Note: The Zoom link to the conference will be shared with registered participants on 19 April 2023. If you still haven't received a Zoom link,  please contact us at konferenz-wids [at] fau.de via email.
Post-Conference Announcements
Thanks to all the speakers, participants and organisations who made WiDS Erlangen 2023 a great success!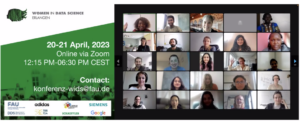 Confirmed Speakers
Participating Companies

Get the most out of our conference by visiting the parallel hiring booth sessions from top companies in an interactive online environment.
Program Overview (time zone is CEST)

Thursday, 20.04.2023
 Friday, 21.04.2023
Abstract submission:
WiDS FAU also invites female data science students interested in presenting their work to submit an abstract for a contributed talk.
Please submit your abstract to the conference committee via email (konferenz-wids@fau.de) by the deadline: 10 February 2023.  Abstract submission is closed.
Organizers
Bathsheba Darko (Ambassador WiDS Erlangen FAU, contact: bathsheba.darko@fau.de
Aadityan R Kurungat (Co-Ambassador WiDS Erlangen, FAU)
Supraja Ramesh (Co-Ambassador WiDS Erlangen, FAU)
Marius Yamakou
More Information
Email us at konferenz-wids@fau.de
Support and Partners
Special Thanks to Dr Jens Habermann, Prof Frauke Liers and Mr Alexander Stiller for their invaluable support throughout the organisation process.
The organizers would like to thank for their contributions to the conference day: Marziyeh Mohammadi, Simon Heilig, Shreya More, Gauthami G B, Akash Kumar, Jan Kobiolka, Sreeresmi Karippurathu Ramachandran.
Verein zur Förderung der Mathematik in Erlangen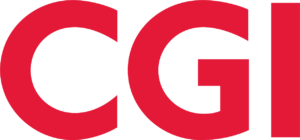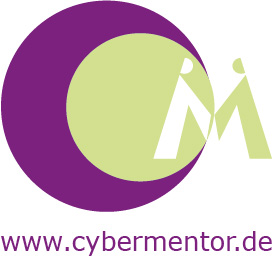 Code of Conduct: Our community values considerate, respectful, and collaborative behaviour from all participants. Read the entire code of conduct.
Follow us :